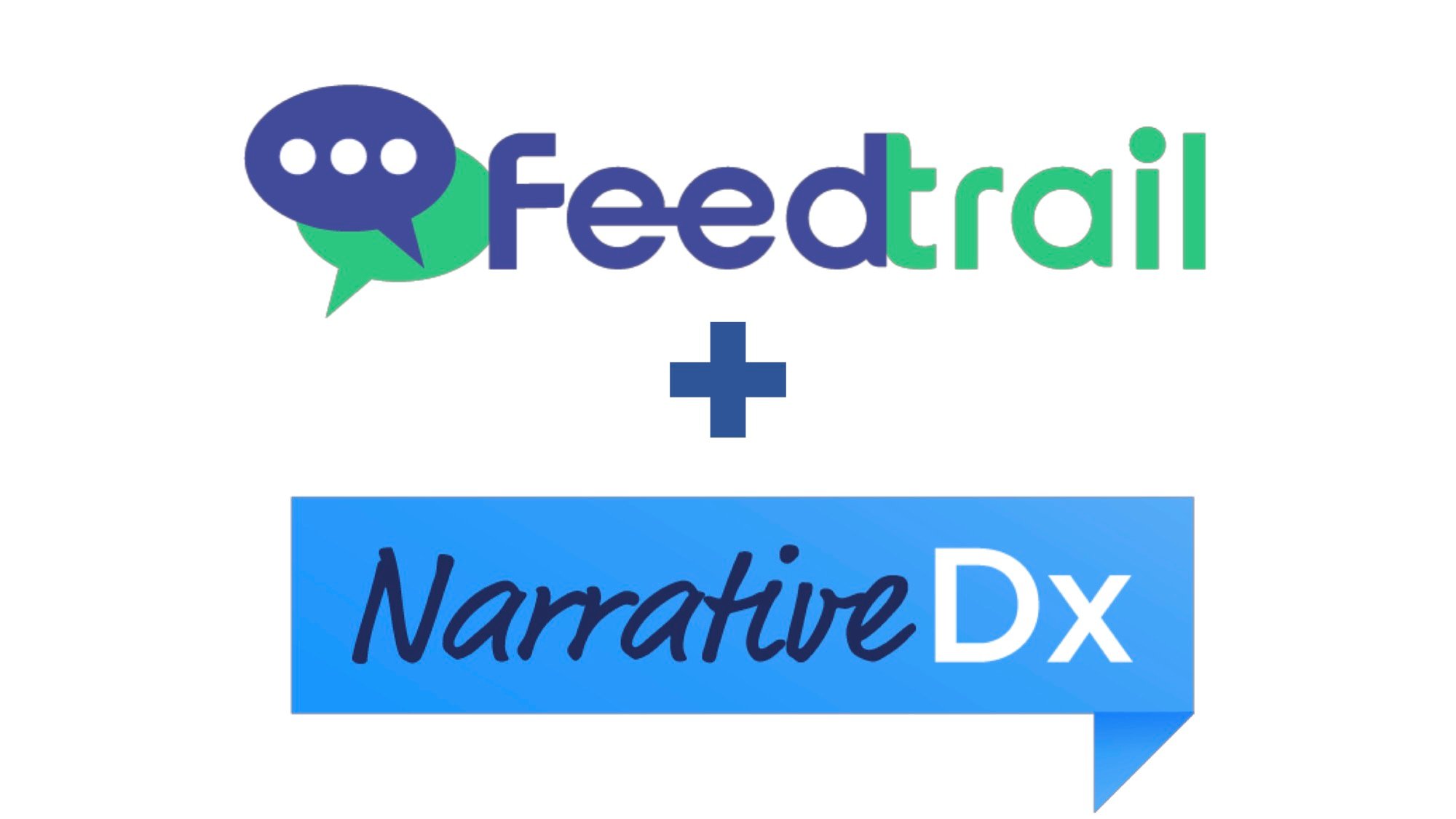 RALEIGH, NC, March 26, 2019 – Feedtrail is excited to announced that they will be partnering with NarrativeDx to offer a comprehensive patient feedback collection and analysis suite. NarrativeDx uses AI to identify actionable insights from patient feedback to improve CAHPS scores, increase referrals, and reduce nurse turnover. By analyzing comments from rounding tools, satisfaction surveys, online reviews, social media postings, and far more, NarrativeDx helps hospitals provide improved patient experiences that drive up to 50% improvement in financial performance.
"Going the extra step to automate insights from our clients' patient feedback data with the NarrativeDx analytics platform is the right strategy for better clinical outcomes and growth," according to Paul Jaglowski, Feedtrail's CEO.
The partnership means that not only will Feedtrail help organizations collect candid patient feedback, but it will offer a way for Feedtrail's clients to distill the most crucial and time-sensitive insights paramount for making operational improvements.
"Leading healthcare organizations have realized the importance of hearing the voice of their patients sooner, rather than later," said Kyle Robertson, CEO of NarrativeDx. "Real-time feedback provides service recovery opportunities not available when feedback is delayed 30 or 60 days."
This partnership signifies two of the industry's most innovative companies' commitments to offering an end-to-end solution to understanding the patient experience. NarrativeDx and Feedtrail are both equipped with certified patient experience experts that create the quickest, most efficient insights for healthcare organizations to improve their patient experience.
###
Feedtrail is a real-time feedback platform built to meet the specific and ever-changing needs of the healthcare industry. Feedtrail automates the collection of in-the-moment feedback, analysis of the data, and service recovery, helping healthcare organizations improve patient care, enhance employee retention, increase revenue, and prevent patient churn. More information is available at https://www.feedtrail.com/
NarrativeDx uses AI to identify actionable insights from patient and provider feedback that improves patient satisfaction scores, increases operational efficiency and decreases employee turnover. NarrativeDx helps healthcare leaders go beyond survey scores by analyzing comments from satisfaction surveys, grievances, online reviews and employee engagement surveys to help hospitals provide excellent experiences that drive significant improvement in financial performance. More information is available at http://www.narrativedx.com.