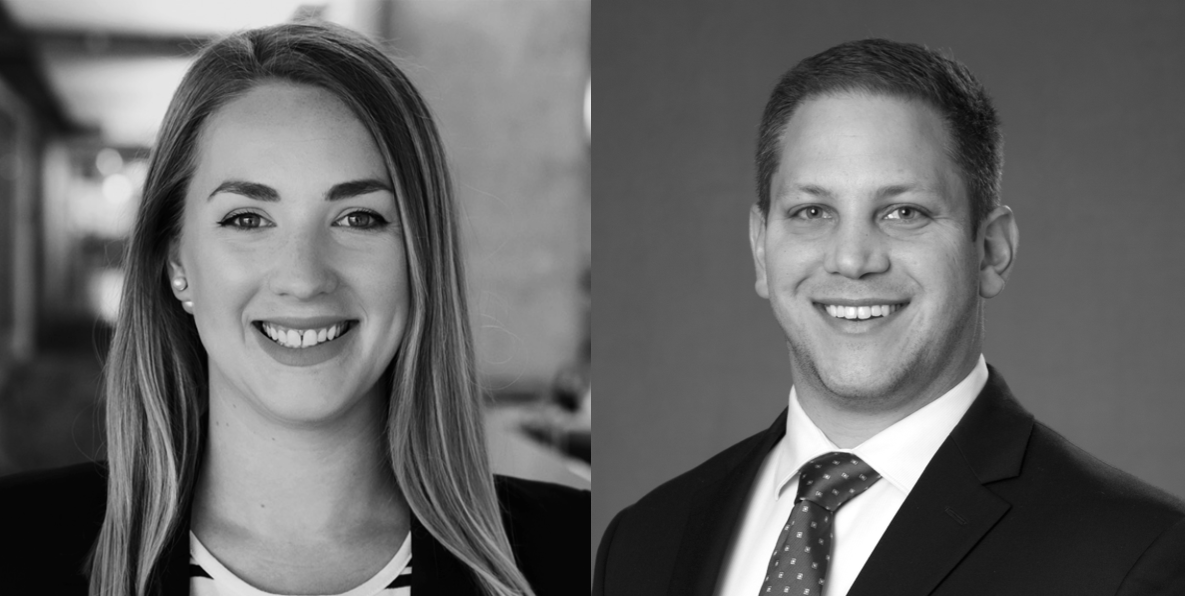 Emily Roberson, MHA, CPXP
and
Vic Kasoff, MBA, CPXP
We're pleased to announce that NarrativeDx Customer Experience leaders (Emily Roberson, MHA, CPXP and Vic Kasoff, MBA, CPXP) have recently earned the Certified Patient Experience Professional (CPXP) designation.
Roberson and Kasoff join nearly 700 fellow CPXPs around the world who are committed to excellent Patient Experience and improving quality outcomes in hospitals and healthcare organizations. They will continue working closely with our customers as trusted experts in analyzing narrative data from patients' comments and formulating actionable improvement plans across key areas and functions.
The certification, awarded by Patient Experience Institute (PXI), signifies that recipients possess the qualities of a leader who influences the systems, processes, and behaviors that cultivate consistently positive experiences with knowledge and practical experience necessary to pass a rigorous examination. In addition, achievement of certification highlights a commitment to the profession and to maintaining current skills and knowledge in supporting and expanding the field of patient experience. Once certified, a CPXP must maintain his or her certification every three years and remain active in the field.
Development of the exam followed a rigorous and standardized process, engaging the voices of over 1,000 members of the patient experience community globally. The process adhered to the Standards for Education and Psychological Testing (AERA, APA, & NCME, 2014) and Standards for the Accreditation of Certification Programs (NCCA, 2014).
"As the patient experience movement grows, we recognize the important contribution professionals obtaining certification as CPXPs will have. This designation is significant as it underscores and reinforces the critical focus on the patient and family experience in today's healthcare environment," said Jason A. Wolf, President, Patient Experience Institute. "The recipients of this certification represent a visionary, thoughtful and committed group of individuals focused on changing the landscape of healthcare for the better."
CPXP certification is an international designation intended for healthcare professionals or other individuals with a commitment and interest in patient experience improvement. Applicants should have professional experience in a patient experience related role or experience in engaging in patient experience efforts from various perspectives, be they as a healthcare professional, consultant or patient and family member committed to experience excellence.
About Emily Roberson, MHA, CPXP
Emily serves as a Director of Customer Experience at NarrativeDx, driving value across healthcare organizations through technology adoption and application of industry best practices. Prior to joining NarrativeDx, Emily served as a Technology Consultant supporting The Advisory Board Company across their population health and inpatient quality platforms. She also spent time in the ambulatory division of a large New Orleans based health system supporting process improvement efforts across multi-specialty practices and spearheading physician engagement efforts. Emily earned her Master of Health Administration from the Tulane University School of Public Health in New Orleans, LA and her Bachelor of Science degree in Neuroscience from Trinity University in San Antonio, TX.
About Vic Kasoff, MBA, CPXP
Vic serves as a Director of Customer Experience at NarrativeDx, driving value across healthcare organizations through technology adoption and application of industry best practices. Prior to joining NarrativeDx, Vic came from The Advisory Board Company, where he worked on and led a variety of customer experience technology teams nurturing relationships, managing teams, and supporting healthcare organizations meet their strategic goals. Those teams worked with organizations to support physician focused network management and business development, population health goals through analytics, reducing care variation with quality data, and overall improvement of patient experience. Before The Advisory Board Company, Vic spent over three years in an engineering leadership and develop program at Altria, working in a wide variety of roles on cross-functional teams, with a focus on innovatively tackling problems. Vic earned his Master of Business Administration from The University of Richmond Robins School of Business and his Bachelor of Science degree in Mechanical Engineering from Virginia Polytechnic Institute and State University.
About NarrativeDx
NarrativeDx identifies actionable insights from patient feedback to improve CAHPS scores, increase referrals and reduce nurse turnover. Using our advanced and proprietary AI platform and methodology, we help healthcare organizations make better decisions by identifying root-cause insights from all patient feedback from rounding tools, satisfaction surveys and online reviews. The ability to identify root causes of problems allows providers to provide excellent experiences that drive up to 50% improvement in financial performance. For more information about NarrativeDx and patient feedback analytics, visit http://narrativedx.com.
About Patient Experience Institute
The Patient Experience Institute (PXI) is an independent, non-profit, 501(c)(3) organization committed to the improvement of patient experience through evidence-based research and professional development efforts including certification and continuing education. PXI's focus is on providing a framework for supporting the development of the field of patient experience in conjunction with its sister organizations, The Beryl Institute and Patient Experience Journal.
For more information about PXI and the CPXP designation, visit www.pxinstitute.org
For more information on NarrativeDx, contact Ashley Conway at ashley@narrativedx.com