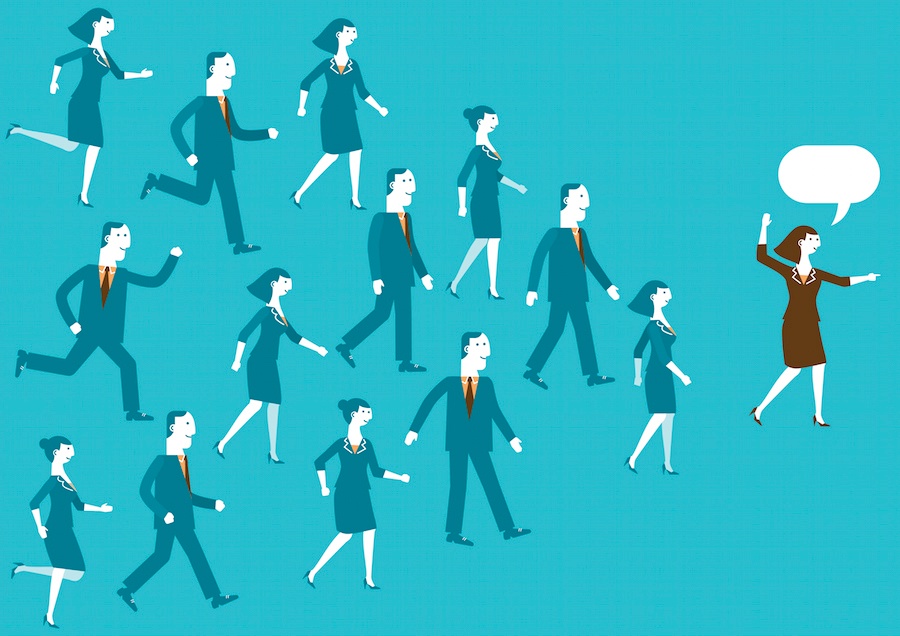 The Importance of Onboarding at NarrativeDx
As a patient experience (PX) leader, you're tasked with paving the way for an improved human experience in healthcare, using familiar and unfamiliar tools and resources.
When you look back at those that were successful, what were the differentiators? There are certainly many factors that can lead to a project or product to be successful - but a robust, thorough and detailed onboarding process can make all the difference to your organization's investment in a new technology or tool.
Launching a new patient experience technology like NarrativeDx correctly not only sets your organization up for success, but also allows you to provide surplus value in a scalable way.
Many customer experience (CX) experts advocate the importance of successful onboarding. This doesn't just mean training on a product or sending along a user manual and logins - but developing a systematic approach to drive long-term success in the eyes of the client and the company. During this phase of the new relationship, it is the responsibility of the customer experience team to set expectations.
Setting Up Healthcare Organizations for Success
Throughout my career in customer experience, I've seen firsthand the incredible value that successful onboarding brings to launching and implementing healthcare technology.
One way that NarrativeDx sets itself apart from other healthcare technology providers is our high-touch and personal onboarding. We have heard again and again that our clients get tremendous value out of this experience. Not only do we enable our clients' success with hands-on implementation, but each member of our CX team is also a subject-matter expert capable of supporting strategic decision-making for PX.
We are your resource for turning mountains of patient feedback into actionable intelligence and prioritizing departmental and organizational goals based on the insights extracted from the data.
Many challenges arise as we partner with health systems, including minimal resources, competing priorities and the ever-changing landscape. These challenges might even get in the way for healthcare organizations to allocate resources and give the necessary priority to Software as a Service (SaaS) companies specializing in PX (like NarrativeDx). However, a meaningful and thorough onboarding process can help overcome these common barriers.
Painting the vision for how your healthcare organization can be successful with the NarrativeDx patient feedback analytics platform is vital.
Set Appropriate Expectations and Build a Strong Foundation
In my experience, the keys to successful client onboarding are to set expectations early, understand what success means to the client and define how you are going to measure success.
NarrativeDx's four phases of onboarding support each of those areas. These success tactics are the underlying framework for our implementation process.
Phase 1: Data Aggregation and Preparation
Having a positive first impression goes a long way towards building a successful partnership. The initial phase after the sales handoff is the Data Aggregation and Preparation phase. This phase allows our CX team to shed light on the process of onboarding and beyond for your organization, learn about your needs and goals, get buy-in from appropriate stakeholders and assess your organization's overall readiness.
NarrativeDx dedicates significant resources across departments (CX, engineering and beyond) to ensure we are working with the right people to get the right data into the system so we can drive value immediately. This value is consistently realized when we receive accurate and robust data from our clients on time at regular intervals.
The first phase outlined above is one of the more detailed and robust phases because it sets the tone for our work together moving forward.
Phase 2: Orientation and Training
After we jointly develop the onboarding game plan, we focus our attention on training our super-users and scheduling recurring communication with appropriate team members. Many of these team members may or may not have been involved during the sales process, so the CX team provides overviews and demonstrations of our platform and showcases how we can embed the new value they are going to gain from our analytics into their current processes.
These business decisions can help improve CAHPS scores, increase reputation and referrals, and support clinician retention and engagement.
Phase 3: Adoption
Following the initial training, we double-down on our efforts to further educate and train the teams at your organization. The NarrativeDx CX team not only serves as a product expert, but our team of Certified Patient Experience Professionals (CPXP) also provides invaluable support as PX consulting resources to the broader group of stakeholders at your organization.
This sets your team up for continually identifying ROI, and generates talking points for ongoing quarterly executive updates.
Phase 4: Value Stream Kick-off
Before our clients transition from the onboarding phase to our continued work together ("Value Stream"), we build on the momentum and ensure every stakeholder is on the same page. We will meet with various departments and teams to discuss current value, outcomes and future use-cases to maximize utilization of the platform across your organization. More importantly, we sit down with our executive sponsor at your organization and their peers to highlight our progress to date and use cases implemented, highlight future plans and explain the strategic service plan we'll be focusing on in the coming months.
The value stream kick-off is the launching point for our continued work together.
Throughout the onboarding process, it is critical to develop a meaningful relationship between your team and NarrativeDx. A significant amount of work goes into ensuring a great onboarding experience, and it pays for itself when your team is prepared, empowered and excited about using the NarrativeDx platform to hear the voice of your patients and improve your organization's overall PX.
This is where customer experience meets patient experience.
Read our latest white paper and discover three important reasons why healthcare organizations benefit from using the right technology to hear patients accurately for actionable insights.